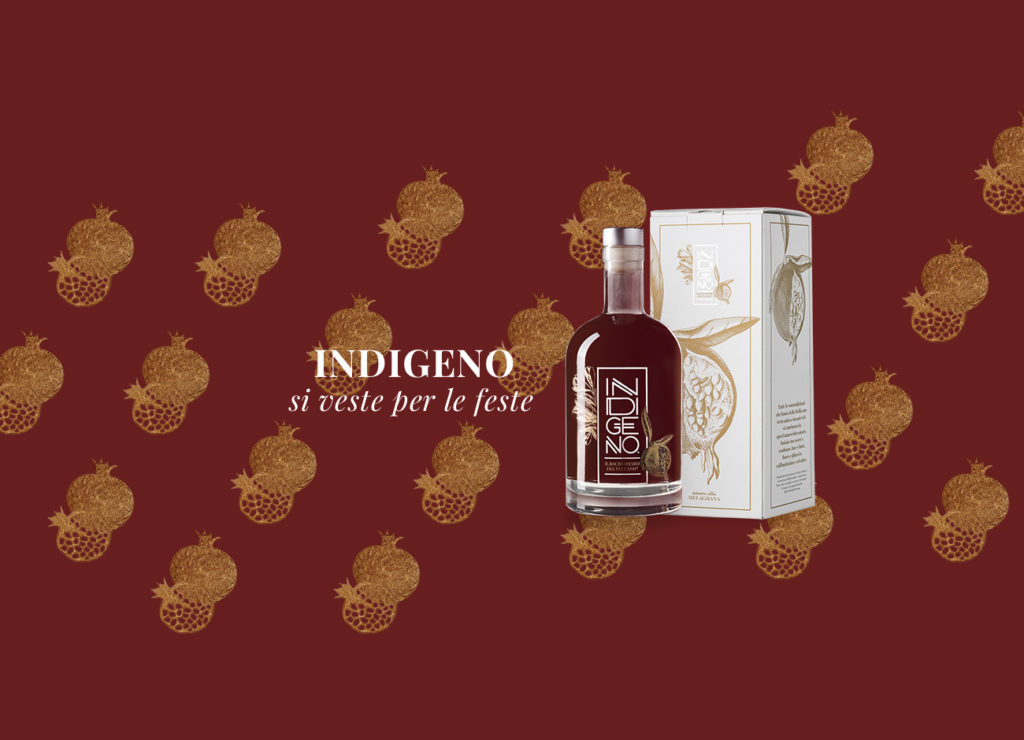 Indigeno dresses up for the party!
Amber, aromatic, alcoholic: Indigeno has various hues and defining it as a simple liqueur does not do it justice.
Loyal to tradition, it is excellent on the rocks but at the same time you can be courageous and try new combinations of flavours, following the trends of contemporary mixology.
In seeking out new flavour solutions, unique pairings, and unusual combinations, Indigeno reveals its versatile spirit, capable of giving personality to the simplest combinations and enhancing the most imaginative experiments. It is no coincidence that many bartenders use it to create bold mixtures and starred chefs offer it in the best national bars.
The double spirit of Indigeno makes it the most popular pomegranate liqueur in Sicily, preferred by both men and women, and satisfying at any time of day.
Bring the fragrance of Sicily to your table and give your loved ones a good omen.
Happy Holidays from Indigeno!